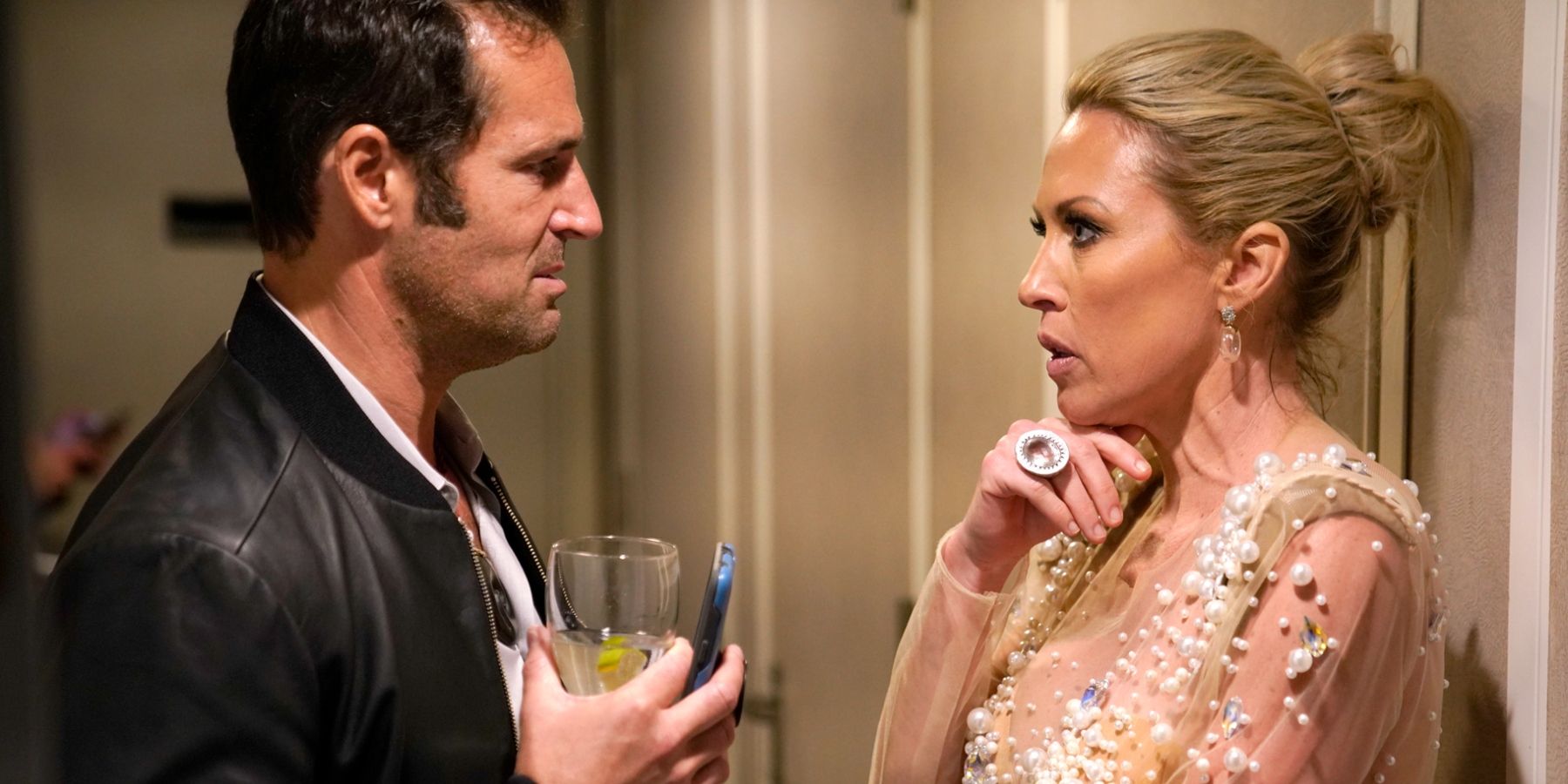 Braunwyn from The Real Housewives of Orange County is blaming her husband Sean Burke for enabling her alcoholism. Fans are currently watching Braunwyn fall out with the rest of the women on the cast and wondering just how hard this season will be for her.
When The Real Housewives of Orange County star admitted to having struggled with alcoholism on the season premiere, Braunwyn Windham-Burke left fans shocked. She even revealed that she hired multiple nannies so she could secretly drink without being caught. In her sophomore year on the show, fans are watching her open up about hitting her rock bottom and trying to rise from the ashes.
Poor Sean Burke can't catch a break in his rollercoaster marriage to the newest RHOC housewife. Braunwyn has been very open about her unconventional RHOC marriage, including the fact that Sean had moved out for a bit. She also said that she had found someone special. Now, the mother is taking her denial a step further, by blaming her own husband for being an enabler with her drinking. Fans watched on Wednesday's all-new episode as Braunwyn decided to tell Gina Kirschenheiter that Sean actually managed her drinking for her. She remarked, "I'm lucky, though, because I have Sean. He has been managing me for so long. He has been really good at keeping the image I needed to be protected."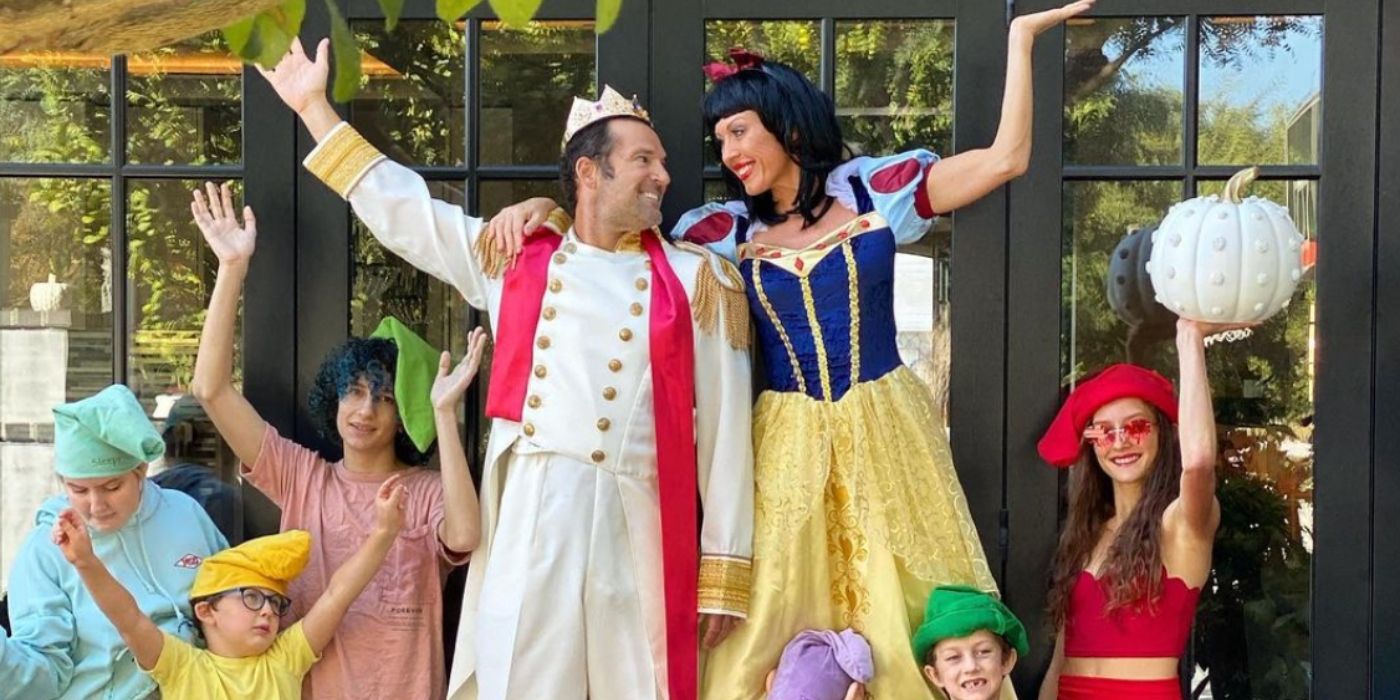 Bravo fans learned that, for years, Sean had taken care of almost everything for Braunwyn Windham-Burke, especially when his wife would become messy at social gatherings. The 42-year-old even spoke about how he: "actually started going to Al-Anon too because he's very — … he'd be like, 'Oh, I'll come and get you. I'll do this. I'll babysit you.'" Real Housewives fans already watched Sean take accountability for his part in things during a dinner on Valentine's Day. He told his wife he felt guilty for allowing her drinking problem to get out of hand.
The couple has been married for 20 years. At the moment, Braunwyn and Sean are clearly going through some serious changes to their relationship. It is obvious that Sean was just doing what he felt was in the best interest of his wife, but he may have made mistakes when he was trying to deal with her disease, alcoholism. Fans will recall that the RHOC couple has split up in the past. Some viewers are wondering if they are going down the same trail. Fans watched Braunwyn lose control of herself at Shannon Beador's party and hope she will reel it back in for the rest of the season.
Next: RHOBH: Garcelle Beauvais Made Out With Johnny Depp, Says He Can't Kiss
The Real Housewives of Orange County airs Wednesday at 9 pm EST on Bravo.
This content was originally published here.